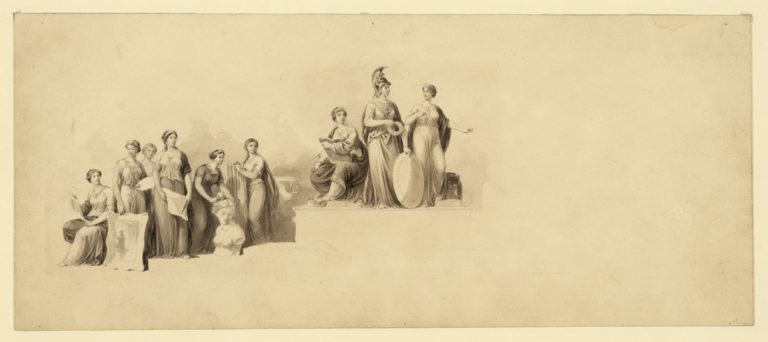 From Sirius 3.0, best-in-class astrology software, this report explores more than 1,400 asteroids—named for major cultural and spiritual figures, goddesses and gods, places and ideas—to find those conjunct or opposite important points in a natal chart. 
There are many reports out there. (I know: I've spent good money on a lot of them!) I offer this one because I truly love it—it's unique and compiles a ton of research for you that would be incredibly difficult to do on your own. Who has time to look up 1,400 asteroids? And the results are super interesting, fun, and insightful. You'll seriously be amazed at what the universe precisely reveals at birth.
I currently offer this report at a very affordable price. By ordering, you help support my writing on this site while getting a taste of the wonders of the universe in your own chart. Want a sense of what you'll receive? Check out a sample report for leading presidential candidate Kamala Harris here (pdf).
Request the report for yourself, loved ones, a business, or an event time. (Exact birth time recommended.) At ~70 insightful, absorbing pages, it is a treasure trove of insight and cosmic synchronicity that will change the way you think about yourself, and quite possibly the universe!
I am happy to work with the asteroids in a chart reading. To set up a consultation, you can easily book here.
1. Fill out the form below, being sure to include all requested information. 
2. Receive your emailed report within 24 hours. 
3. Read, absorb, and contemplate the mysteries of the cosmos in the head-shaking accuracy of this report!
Kris has a natural inclination for mining and discovering significant details within an astrological chart. From a lifetime picture down to the daily and monthly aspects of a chart, she found information that is so helpful to use as a guide forward in my life. She identified critical events in my life that were shaping my future. She also went four years into the future and found life-changing events that had not even occurred to me would happen. Thanks!!
Kris analyzed charts for a romantic relationship that I was really struggling with. Her clarity around the emotional aspects of the relationship—which I was seriously stuck on—was extremely helpful and allowed me to end the relationship without judgement of myself, or him. I am fairly pragmatic, but I have trust in her ability to interpret life-happenings through planetary charts, which is so helpful if you're deeply entrenched, looking for answers. She is very in tune with what is NOT said, or NOT on the surface, and reads situations with a sense of nonjudgement. I highly recommend a reading with her!
I'd never done an astrology reading before, but I've always been open to alternative sources of knowledge. Kris did an astrology reading for me at a very pivotal time in my life, when I was undergoing a major career transition. I was amazed at how much the reading aligned with who I am and validated my new career direction—in fact, it was a little eerie how aligned the reading was! The reading reaffirmed me as an individual and reassured me that this professional leap that I am taking, at this particular time, was not only timely but supported by the universe. A really great first experience.
I approached Kris when I was freaking out about the upcoming closing on my house. She was straightforward that the closing itself would be bumpy and stressful, but that, a month or so after moving, I'd start to feel better and the house would, in the long run, be the right decision. Here I am, a couple of months later, in a house that's starting to feel like home. I can't thank her enough for her guidance and astrological support.
I am taken by just how encouraged Kris' level of knowledge and her straightforward way of speaking have made me feel. It is obvious that she is a professional and someone who takes her work very seriously. She seemed to be able to map out any time period of my life. The skeptic in me decided to ask about time periods in my past when very specific turning points took place. The correlation between what Kris was telling me was happening with my chart, and the actual events that took place on those days, was nothing short of amazing. She has changed this skeptic into a believer. I feel as if I have been given a true gift. Thank you!
My consultation with Kris was absolutely awesome! She is incredibly insightful and great at explaining concepts in astrology. It was a great opportunity to reflect and make plans for the future—I could not recommend her enough!