Connect with the insight of the cosmos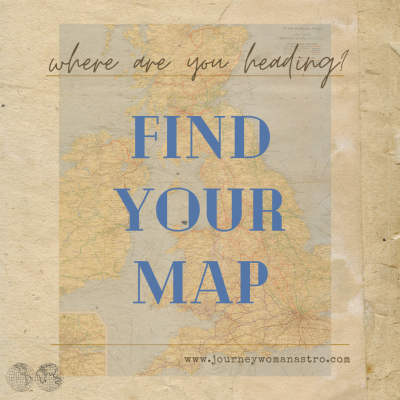 Welcome! I'm so glad you're here. Wherever you are on your path, astrology has profound insights to share. Book your session using the links below.
Confirmation sent via email upon scheduling
Wondering what your birth chart reveals? This session is ideal if you're new to astrology or want to better understand your natal chart.
You'll leave with:

This session provides an overview of upcoming planetary influences (transits) along with a thorough look at your natal chart.

You'll leave with:

This session is ideal for more complex questions, such as business, family, or romantic relationship analysis, detailed forecasting, and comprehensive natal chart discussions.

You'll leave with:

Kris's recommendations are money in the bank; that's how good she is. Egoless, with good boundaries and a talent for astrology I haven't seen in almost 40 years, Kris is the real thing. She's generous in sharing her knowledge with others—without imposing her will and her ways on them. I am a High Priestess of the Goddess and have been doing, healing, readings, teaching workshops and writing for over 35 years. It is my honor to recommend Kris Journey.
I'd never done an astrology reading before, but I've always been open to alternative sources of knowledge. Kris did an astrology reading for me at a very pivotal time in my life, when I was undergoing a major career transition. I was amazed at how much the reading aligned with who I am and validated my new career direction—in fact, it was a little eerie how aligned the reading was! The reading reaffirmed me as an individual and reassured me that this professional leap that I am taking, at this particular time, was not only timely but supported by the universe.
All your questions answered
Choose a time that works for you from my online calendar. The booking system will ask for your birth data (date, time, and place), as well as the birth data of other charts you want to look at. Payment is processed via Square or PayPal. Confirmation will be sent to your email after scheduling.
Where does a consultation take place?
Remote sessions are conducted via phone or video chat. Under current Covid-19 conditions, all consultations are virtual. In-person consultations (when they can resume) take place in Kingston, New York at True Light Academy. 
What information do I need to schedule?
Birth place, birth date, and birth time (to the minute, if you know it—see the question at right). It's also helpful to know if you have specific areas you'd like to look at, and there is an area in the booking app to indicate any questions you'd like to center.
Yes, and no. Your consultation will be more accurate if we have a birth time. But there's still quite a bit we can discern without one. 
Do you record the session?
If you choose to do a Zoom session, the audio can also be recorded automagically. However, since Zoom does very occasionally experience glitches, I cannot guarantee a recording. I encourage you to make your own audio backup. Many people find it easiest to use the voice memo app on their mobile phone.
Do you offer sliding scale or reduced rates?
To support those furthering our common welfare, I offer a 25% discount to anyone who needs it working in social justice and other community and nonprofit organizations: use the code JUSTICE when booking. I also offer a limited number of sessions per month at half off for anyone experiencing financial challenges: simply use code SCALE when booking. 
Can I create my own session?
Of course! We can design a consultation around you in a session as short as half an hour or as long as two hours. Perhaps you'd like to look at your family's charts, or discuss the possible ramifications of a move or other big decision. Or maybe you'd like to check in on what the upcoming month looks like, or find the best day to schedule an interview. My fee for this is $100 per consultation hour. Simply email me before scheduling to let me know what you'd like to focus on.
Once payment is received, you are welcome to reschedule at any point up to 24 hours in advance of your appointment time. You can do so using the link in the email confirmation you receive—it accesses my calendar, so it always shows my most up-to-date availability. I start preparing charts well in advance of a consultation, so if for some reason you really need to reschedule within 24 hours of an appointment, please email me.
Note: I conduct supportive sessions confidentially, ethically, and responsibly, but I am not a therapist. While astrology can be tremendously insightful and an excellent adjunct to other healing modalities, such as yoga, various forms of therapy, and energy work, prediction is inherently interpretative. I always support you in checking in with your own instincts and intuition when making decisions. I also encourage clients to seek out additional forms of support whenever appropriate.
Kris Journey has been a valued practitioner at the Holistic Health Community since joining us a few years ago. We consider astrological consultation deeply aligned with well-being, and Kris' sessions have been very popular with our clients, who have responded with positive, grateful feedback. Personally, my own sessions with Kris have been extremely valuable, helping to frame my life experience in the wisdom of astrology. Kris' knowledge of astrology is deep, and she has been an important guide to many of us.
I approached Kris when I was freaking out about the upcoming closing on my house. She was straightforward that the closing itself would be bumpy and stressful, but that, a month or so after moving, I'd start to feel better and the house would, in the long run, be the right decision. Here I am, a couple of months later, in a house that's starting to feel like home. I can't thank her enough for her guidance and astrological support.