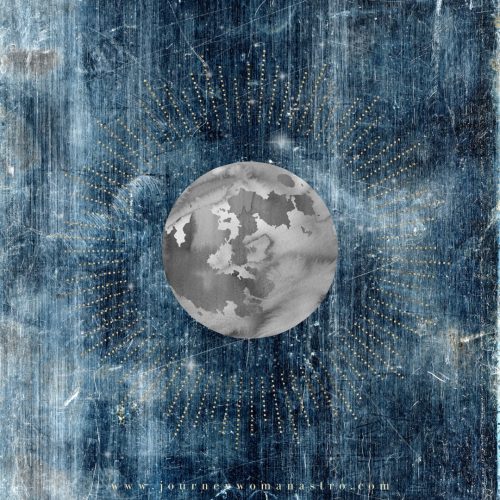 Today's Full Moon at 16°40′ Virgo coincides with the Jupiter-Chiron-Vesta conjunction at 12-14 degrees of Aries—one of this year's standout asteroid configurations.
With Pallas squaring this conjunction, it's a good time to gain insight and detachment into healing and what's truly important, if not sacred.
Give yourself permission to do whatever helps you feel comforted, centered, grounded now—make a good meal, take a bath or a hike, and nothing wrong with Netflix and chill either.
Uranus also trines this Full Moon, suggesting positive steps forward. Meanwhile, Virgo's down-to-earth practicality can help you gain clarity into what to grieve and gently let go of and what will feel invigorating and new: if it lights you up, that's a good clue about new directions around the time of the New Moon later this month.